Here's a graphic I ran across on the web. Each thought is a title chaper from a book entitled IGNORE EVERYBODY by Hugh MacLeod. I'm going to pick up the book and give it a read. If the chapters are as good as the titles, it should be a good read. After I read the book I'll post something here.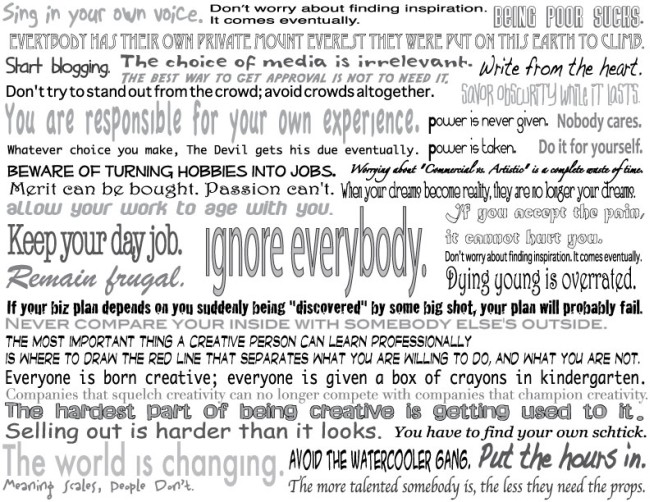 Here's what the author has to say about his book:
The book began life as a blog post, back in 2004. It had a very simple premise: "So you want to be more creative, in art, in business, whatever. Here are some tips that have worked for me over the years."
Then I made a list, and kept adding to it…
I never expected it to resonate with so many people, but it did, somehow.
The fact is, there are millions of people out there who want to do something more creative with their lives. Of course there are. "Creativity" is NOT an exclusive domain for those goofy, trendy hipster types. "Creativity" is a basic human need.
And I don't think a life spent fighting like hell, to get that basic human need expressed and fulfilled, is a bad thing.