Podcast: Play in new window | Download
Wow, I can't believe I haven't posted here since June 27, 2011! What's been going on and what is next?
If you've been a frequent visitor here you probably know that I don't usually put up audio posts. Time for something new! Time for a lot new, actually.
Here's the deal. After six years of maintaining this blog, I've decided to shift focus, change gears, punt.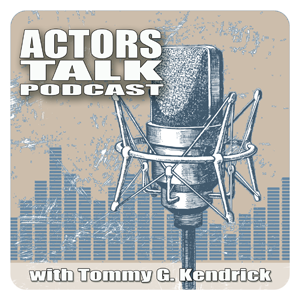 I began this blog in September of 2005 thusly:
Hello to anyone who may stumble upon this feeble effort.

I'm just setting up this blog and hope to 'meet' some fellow actors, or those interested in either the craft or the business. Feel free to ask questions…as long as you understand that I will feel free to answer honestly.
So with this inauspicious beginning I went through six years of sharing my take on the actor's life, on this actor's journey. And I was fortunate to 'meet' a large number of fellow actors during my time here. And I hope I was able to offer reasonable and helpful answers to the many questions I have received from fellow journeymen/women who were just beginning or trying to begin an acting career. Fielding those emails and endeavoring to respond with something that could be helpful was the most enjoyable part of maintaining this blog.
But now I think it's time to strike out on a slightly different course. Over the past several months I've become more and more interested in the idea of producing a podcast, really a series of podcasts, related to acting and filmmaking.
I hope you will join be at the brand spanking new, ActorsTalk Podcast.
The podcast format will allow me to do several things: first it allows me to stretch some creative wings a bit. I've had most of the equipment necessary to podcast sitting around, used infrequently for voice over auditions. So, I had a good start on that front.
Secondly, it will allow me to bring in other actors, writers, directors, casting directors, agents, producers, union reps, etc. for interviews. That part is very exciting to me and I think these interviews will be very beneficial to all of us actors. I'll also have the opportunity to interview filmmakers about casting opportunities and/or about the process of making independent films. Potentially good stuff there!
In case you're interested in how this transition began here's the short version:
Several months ago, while searching the internet for some information on a video camera, I came stumbled upon a fellow named Cliff Ravenscraft, the Podcast Answer Man. Cliff had done a video review of the camera I was considering and in the process of looking around his site I saw a video of his regarding how he got into podcasting.
Actually, I thought some of the things Cliff shared in this video were so important for a group of filmmakers to hear that I asked Cliff for permission to share a short clip with a filmmakers group on Facebook. The clip concerned Cliff's approach to podcasting and how his faith informs his podcasts in a subtle yet meaningful way.
Cliff has an infectious passion for podcasting and before long, I was spending more more time at his web site looking over the outstanding training materials he has there (much of the information if free!!) and of course I began downloading some of his podcasts.
2011 has been a disaster of a year! I lost both my brother and sister within three weeks of each other in February and my mother-in-law passed away in early June. Several friends have also lot parents this year. On top of that, it's been a very bad year professionally.
So, the whole podcasting thing has come along at a time when I need something new and positive and fun upon which I can unleash some creative energy.
So there you have it. This will likely be the last blog post on still Acting after all these years…at least for a while. I will maintain the site as there is a lot of good information in the archives and I want to keep that available for those who might benefit from it.
I'll still be blogging at the new site Actors Talk Podcast , but primarily I'll be working on podcast episodes.
THANK YOU so much to all those who have visited this site over the past six years. I've shared a lot about my own journey, including my wife's battle with breast cancer, and other real world things that have nothing and everything to do with acting.
Please join me at the new venue. I'd love it if you'll subscribe to the podcast in iTunes or put the podcast on your Google reader or wherever you listen to podcasts. Please take note of the Comment Line at 512-660-7160. Feel free to leave me a question or comment. I'll be reading those during some of the podcasts and responding.
If you do leave a comment or a question, please leave at least a first name and some specifics about your experience, your location, etc. so I can better craft and answer for you.
Till we meet on Actors Talk Podcast, God bless and keep you. Thanks for helping me along this actor's journey.